SCRR at Casa Grande, Feb. 9 - 13, 2017
Our five rigs were parked together around Al and Shirley's tent cover.
Just inside the main entrance was this wall and our guard (gourd?)
As usual, the Wuertz Farm had a plentiful supply of gourds for sale.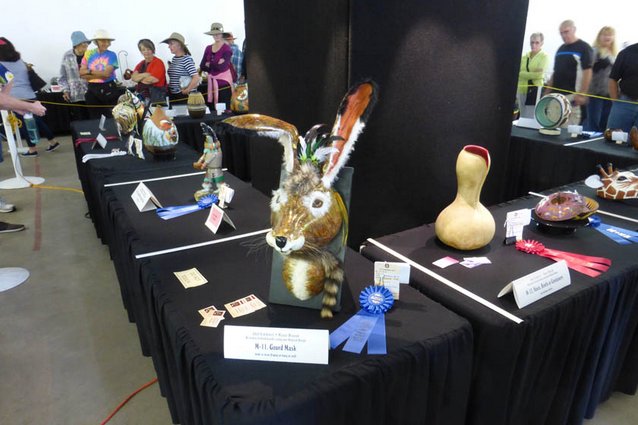 The competition gourds were spectacular.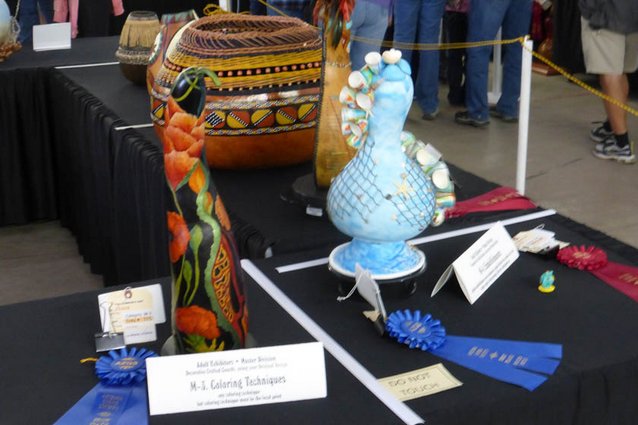 Here we are gathered for our happy hour.
Al is cooking the ravioli for our Italian night feast.
The entertainment was a highlight of this festival. The stage has performances going all day, each day.
Just off to the side of the stage is the line of food vendors. They seem to do a very good business!
(My funnel cake was delicious.)
One or our favorite groups is Prescott's own bluegrass quartet, Just for Mama. They are the mother, father,
and two daughters, Hillary (blond hair) and Chloe (red hair). Hillary is married and lives in Idaho and Chloe just
graduated from a university in Tennesee with a degree in Bluegrass Music. They all come together each
year for this festival.
For one number, Just for Mama invited Marvin Wuertz, the festival's host, to join them.
\\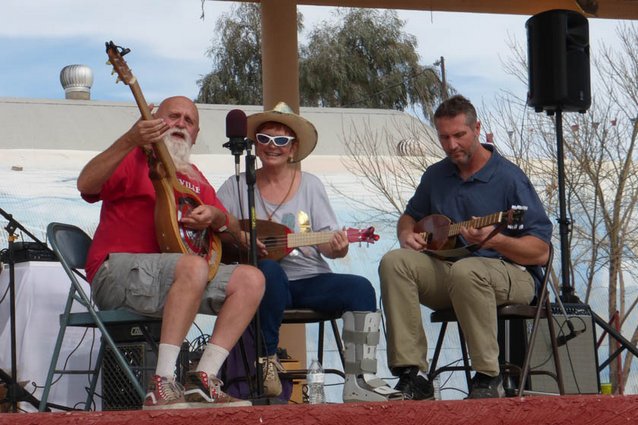 There were also several other singing groups or soloists. Sorry, I didn't get the names of the other performers.
This mariachi group performed very lively Mexican music.
When they were not performing on stage, Just For Mama played around the fairgrounds. Here they
pose inside the main display building after finishing a set of songs.
Dick took these pictures.