SCRR Annual Meeting and Election of Officers - November 2016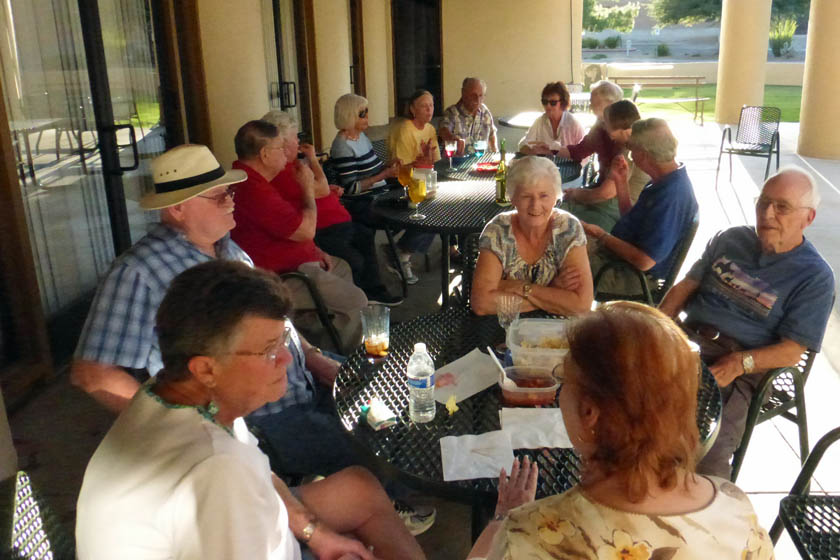 We are catching up with each other at Happy Hour on the first night.
Phyllis and Marilyn and Tony, April, and Linda relax during our 2nd night's Happy Hour.
Our Decorations Crew did a fantastic job with our Fall motif in the dining room!
Our Dinner consisted of a salad, roast beef, mashed potatoes and gravy, green beans, rolls, and desert. It was delicious!
Everyone enjoyed the dinner and did a good job cleaning their plates.
Our desert was ice cream and this celebratory cake! It was REALLY good!
Thursday morning we gathered for our business meeting and election of officers.
Our National Director, Norm shows off the letter and certificate to the Sun Country Road Runners
recognizing our 30th anniversary, presented by the FMCA at the Farmington Rocky Mountain Ramble.
They are shown in detail below.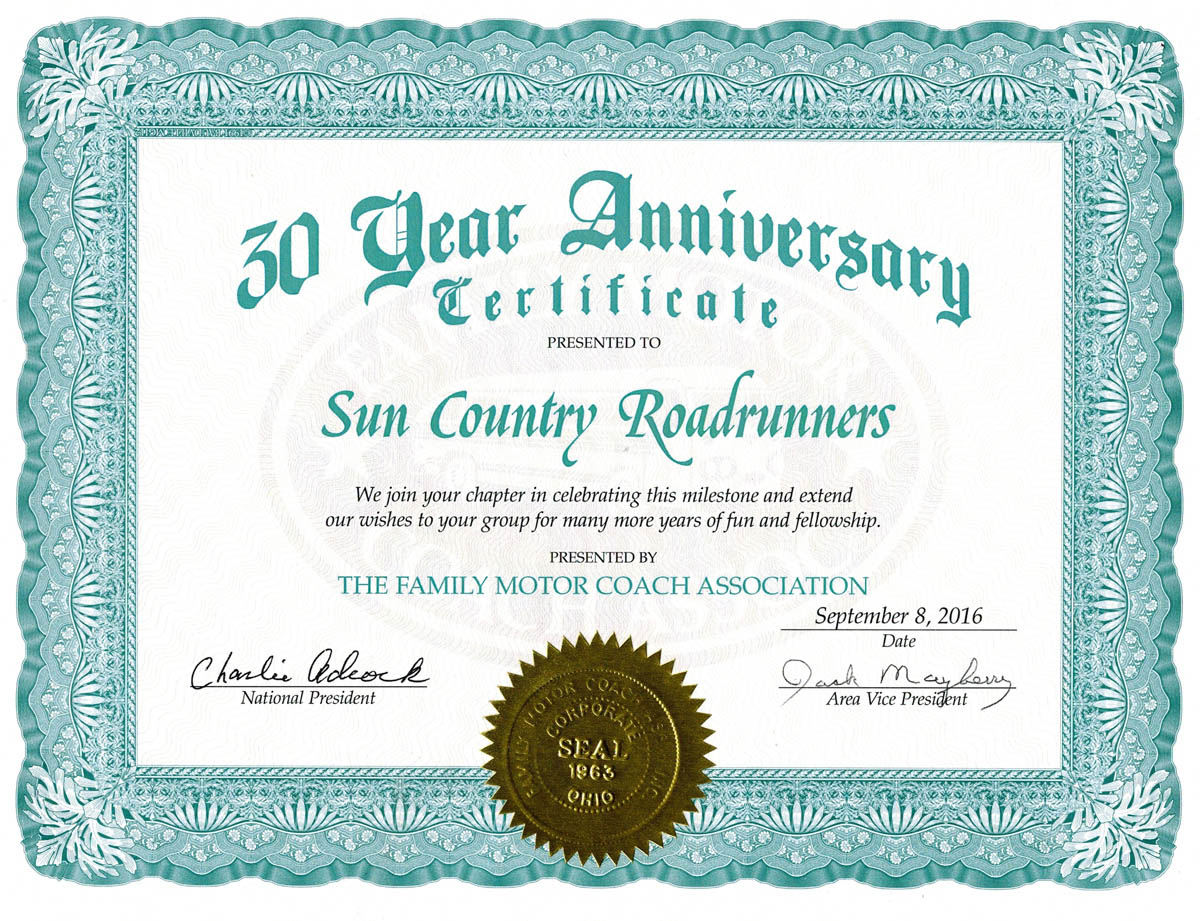 Dick swears in the new slate of officers: Norm, National Director; Mary, Secretary; Cathy, Treasurer; Al, 1st Vice President; and Hank, President.
Ed was sworn in as 2nd Vice President in absentia.
These photos were taken by Shirley, April, and Dick