SCRR at Blake Ranch RV Park - May 2016
Our rigs were parked among maturing trees.
At breakfast we see Carol, Cathy, Marvin, and Bob on the left and Linda, Tony, Al, and Shirley on the right.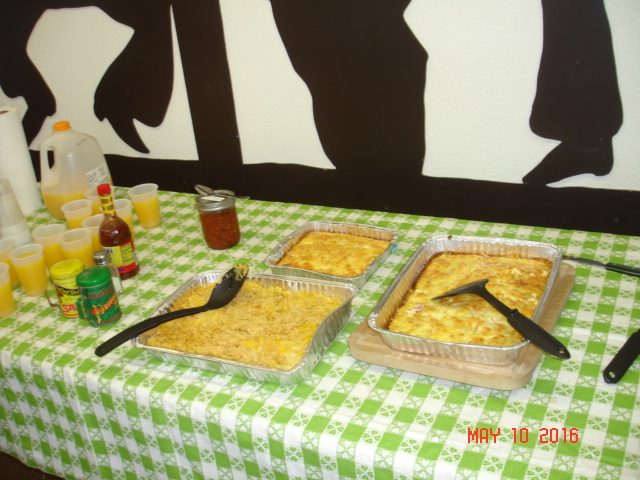 Here we see Mary, Bill, Marilyn, and Norm along with some of the food served for breakfast.
Everyone sits around in the shade for Happy Hour
Happy Hour is always a relaxing time.
Wednesday's Happy Hour was on the outdoor patio adjoining the rec room. The Roskos donated 3 bottles of wine for a drawing. the 3 numbers were drawn and the winners were
Cathy, Marilyn, and Norm.
The Campground office and other buildings were quite beautiful.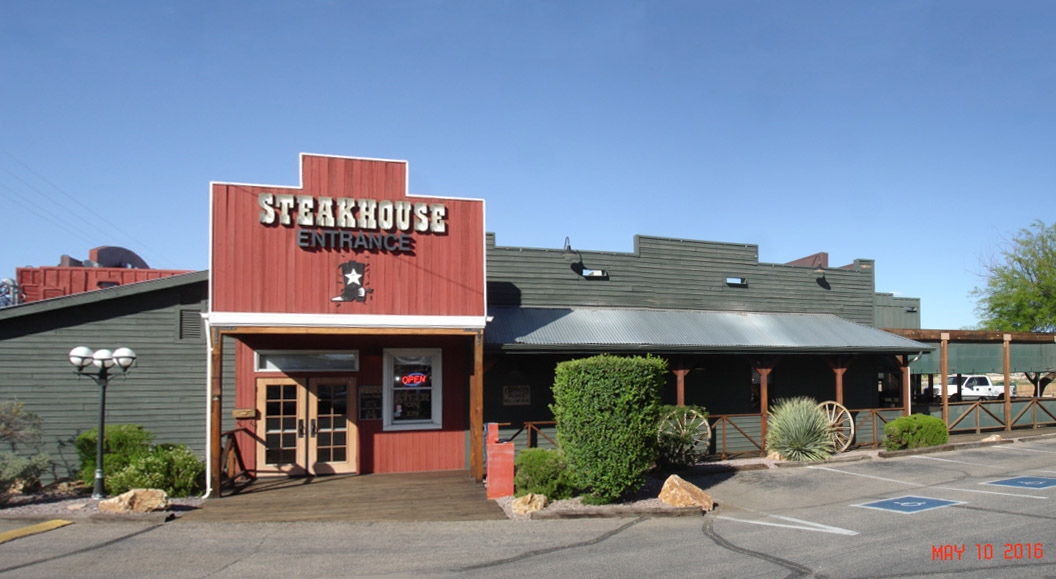 Tuesday's dinner out was at the Dambar Steakhouse in Kingman.
Linda's cousin Robert and his wife Susan were guests for the dinner. Here in the foreground we see Linda, Tony, Susan, and Robert.
And here we see Al and Shirley, Marvin and Carol.
Mary, Marilyn, Carol, Shirley, Cathy, Norm, and Marvin await their dinners.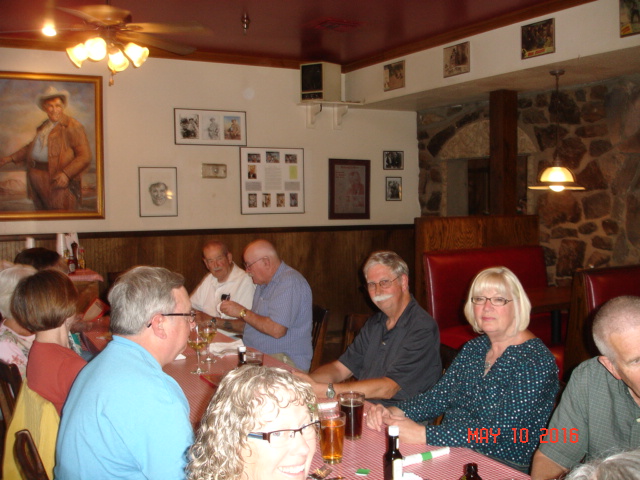 And here we see Susan, Bob, Mary, Al, Marvin, Norm, Cathy, and part of Robert.
A portrait of Andy Devine, one of Kingman's more beloved residents, graces one wall. Apparently the cook at the Dambar is named Matt.
These photos were taken by Marilyn