SCRR at Distant Drums RV Resort, Camp Verde, AZ 2016
Our rigs are parked in a line in this row and in the row just behind.
Our happy hour and dinner were in the well appointed community room.
On Wednesday, some of us traveled to Jerome, an historic mining town which now has a number of
quaint shops.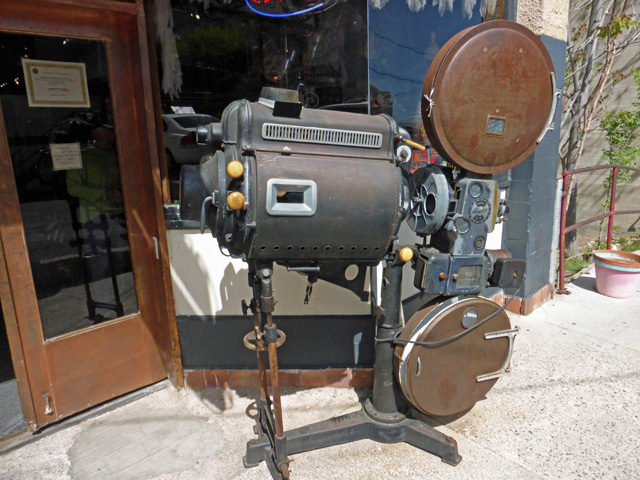 Wandering around town, we saw this fire truck which was in the garage at the old fire station. The picture had to be taken through the window. In front of the movie museum
we encountered this vintage movie theater projector which used an open carbon arc for the light source.
One of the shops we visited, called Nellie Bly, sells kalidescopes ranging from $4 to $14,000!
That evening we ate out at La Fonda Mexican restaurant where we had a private dining room. The food was good!
Thursday a group went to the Out of Africa wildlife park.
The giraffes got up close and personal and the zebras strutted their stuff.
Here is our group riding the tram.
You could get very close to the tigers.
and the hyenas!
The Lemur and the Macaw were only a few of the other animals.
Thursday was Saint Patrick's day and the park was setting up for their complimentary dinner. As a result, we
held our happy hour on the downstairs patio.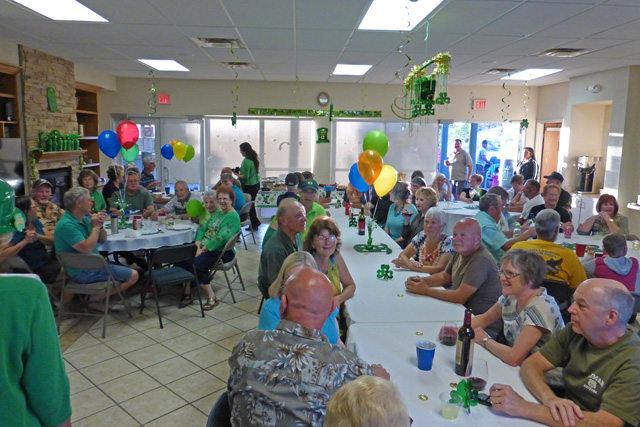 A little later, the room was mobbed by hungry campers. waiting for their free corned beef and cabbage dinner.
The outside patio was also filled. Many of our group sat at the round table to the left.
Before dinner, there was a contest for the most appropriately dressed. Marilyn was seated on the patio and was late arriving for the judging, but ended
up winning in a tie with the young girl.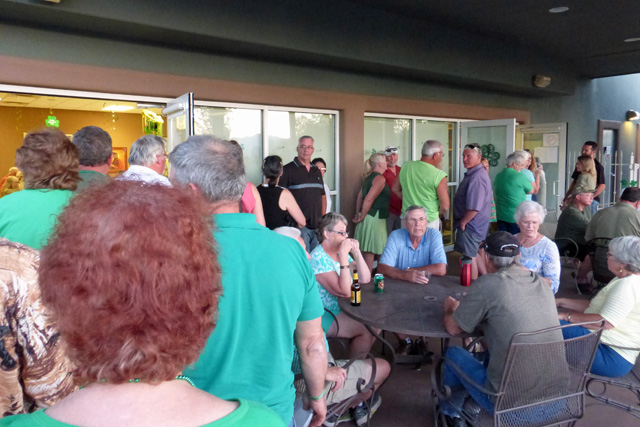 When it was our table's turn to get the food, the line extended clear across the patio. It took almost an hour
for everyone to get through the line.
Here we see Jeanne, De, and Jane posing in their new Out of Africa shirts.
Norm and Dick took these pictures