SCRR at Quartzsite, Jan 14 - 18, 2016
We had 8 rigs, all parked in a large circle. All our group activities including the camp fires were inside the circle.
Norm, Linda, and Tony are enjoying the sunshine, as are Marie, Hank, and Ed.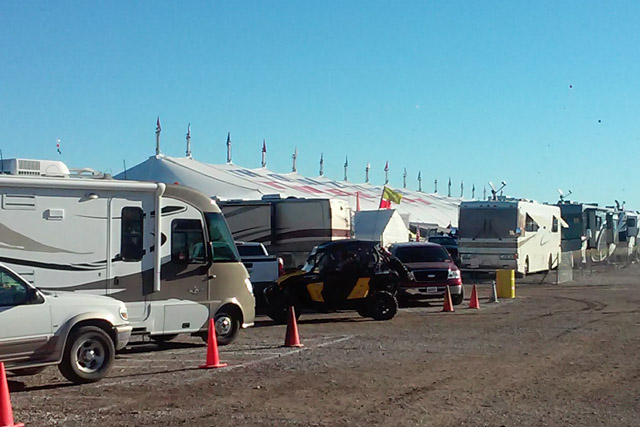 The Big Tent in downtown Quartzsite hosts many specialized shows. During our stay it was the RV Show.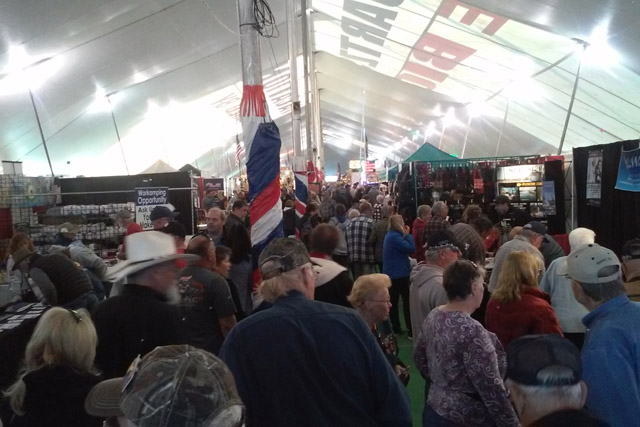 There are many vendors and lots of customers inside the tent.
There were also many vendors around the outside of the Big Tent.
This was an informal rally, with most of our meals on our own. The one organized meal was a salad potluck. There was plenty to eat, and the food was great!
Attendee Portraits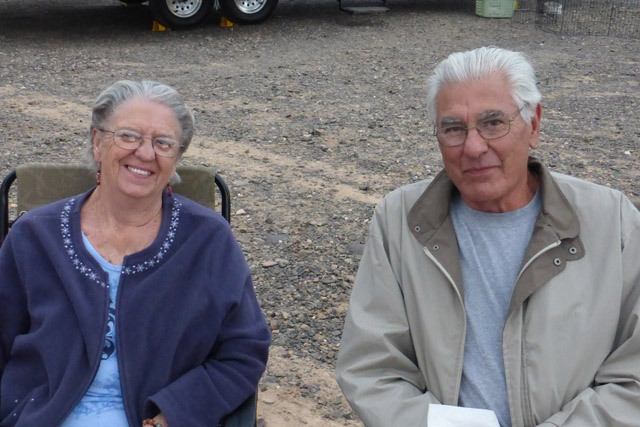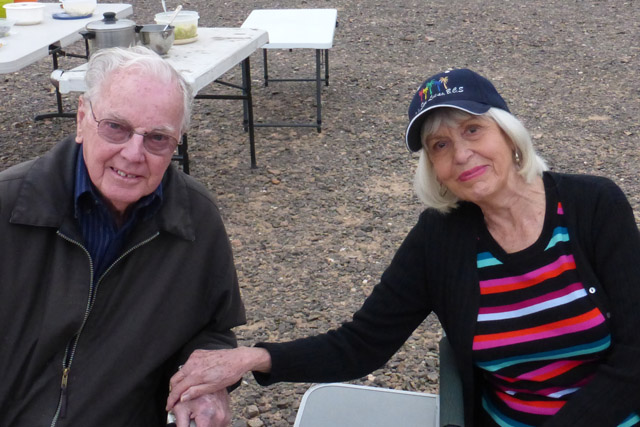 Anais and Ed Bill and Marilyn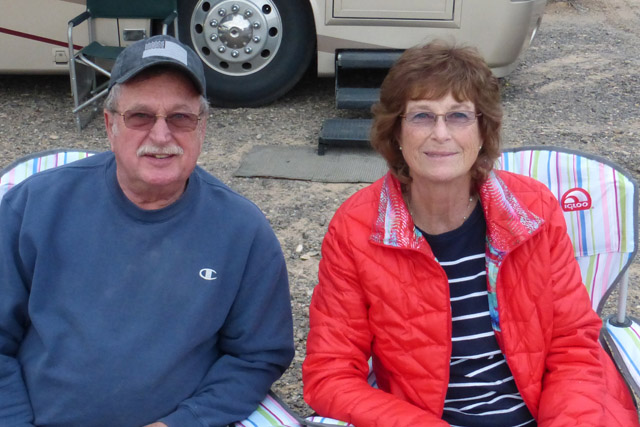 Clarence and Jeanne
Dick and Rosemarie Linda and Tony
Marie and Hank
Mary and Norm Mike and Kate
By the final night, we still had an excess of fire wood, so our bonfire was a little larger than normal.
The last couple of nights, there were a number of sky lanterns (also known as Chinese lanterns) released in the area.
These are thin paper or plastic hot air balloons with a frame holding a flame (candle or other fuel). They are pretty
as they rise into the air, but are very dangerous. 29 states have outlawed them (but not Arizona) for the obvious
fire danger of a flaming object flying uncontrolled to as much as a mile away. They still look great!
Dick took these pictures