SCRR at Casa Grande, AZ Feb 11 - 14, 2016
Wuertz Gourd Festival
Our Camp
We ended up with 4 rigs, so parking together was no problem.
We enjoyed our meals at tables among our rigs.
The entertainment stage had bleachers and folding chairs in front, and tables where folks could eat and listen just off to the side.
The midway contained many food and drink booths.
Entertainment on the stage included country music, bluegrass music, and Indian hoop dancing. This
gentleman sang classic country western music.
A very popular group was "Just for Mama" a Prescott family who has been singing and playing bluegrass
music for several years. It is getting difficult for them to get together now as their oldest daughter, Hillary is
married and living in northern Idaho, and their younger daughter, Chloe is in college in eastern Tennessee.
She is on a music scholarship there. She was rated the number 1 banjo player in Arizona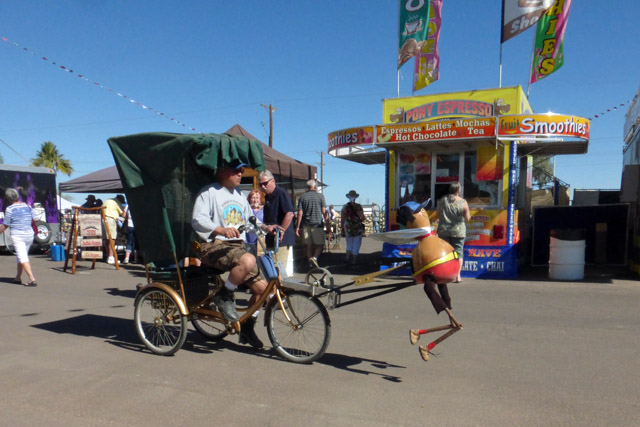 This little gourd runner was running all around the grounds in front of the tricycle, his little legs just moving
back and forth so fast you could hardly see them!.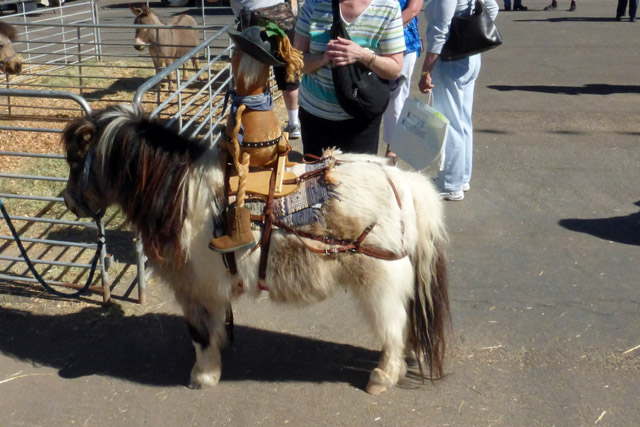 Two of the favorite attractions around the fairgrounds are Gourd Washington on the left, and Lady Gourdiva on the right. She and her pony
were resting in this picture.
As we waited in line to enter the competition gourd building, this mariachi band played for us.
Competition Gourds
The competition gourds were placed all around the sides of the building, and on tables in the center.
They represented several age and skill levels. The following pictures speak for themselves: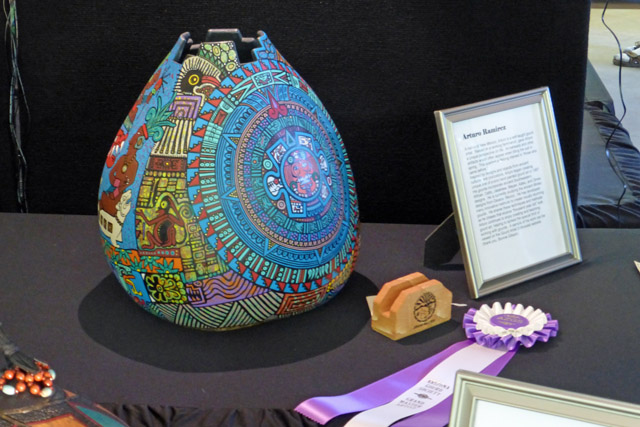 Display Gourds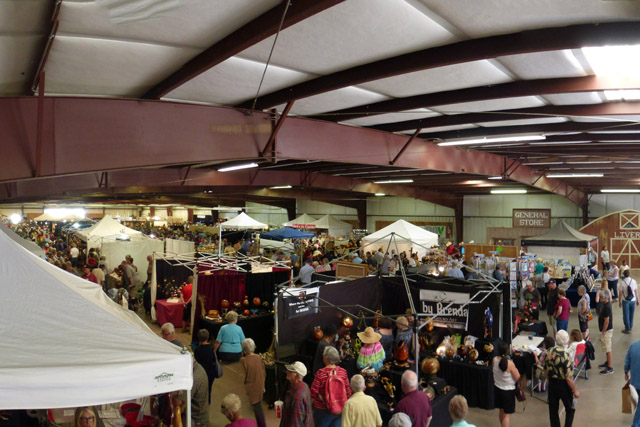 The main display building contained many individual booths displaying and selling the handiwork of the owners
as well as tools, books, and even glue. The following pictures are just a few of the many, many creations on display: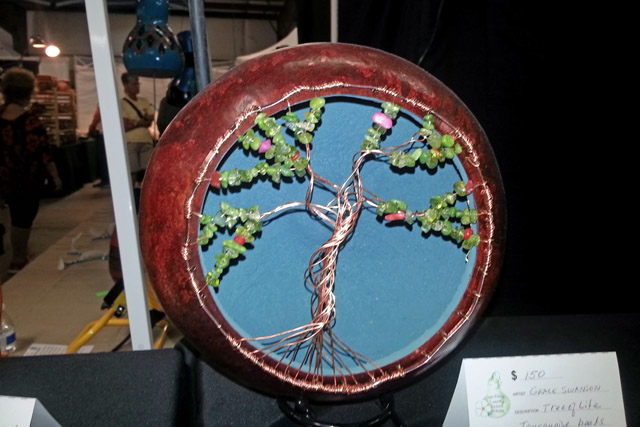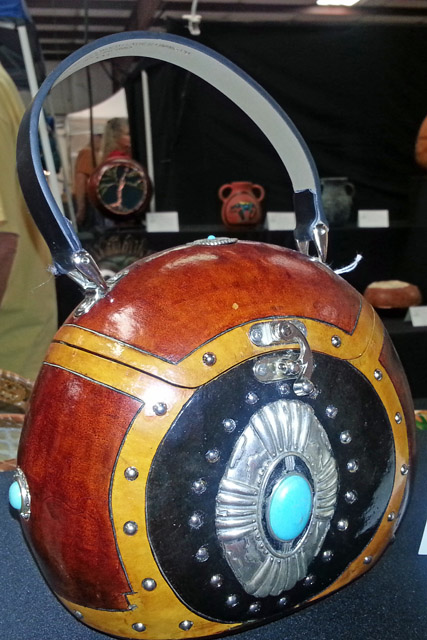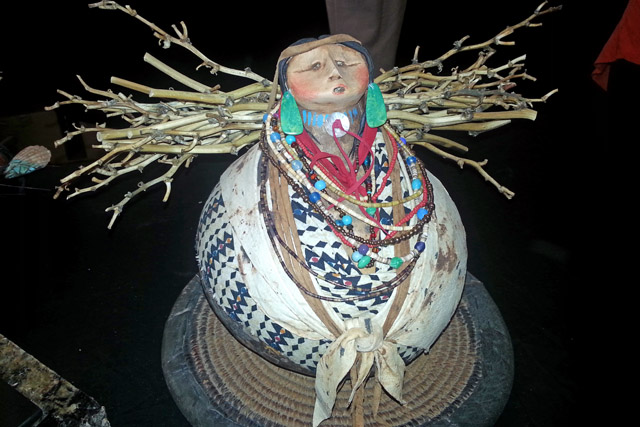 These pictures were taken by Linda and Dick