In and around Camp
The Tombstone RV Park is neat and clean. The new owner has only had it a few months and has already
made many, many improvements. My only regret was that what was shown here right at the
entrance on a couple year old Google Street View was a pizza shop. Now it is a very nice office.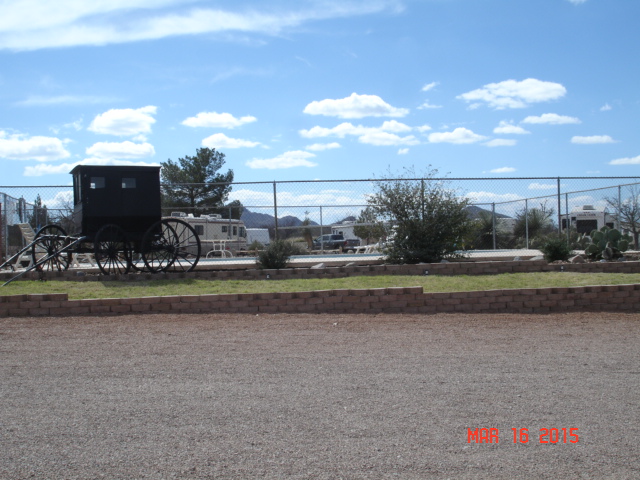 The clubhouse on the left has laundry and shower facilities, a lounge with TV, and a small meeting room. The pool area is shown on the right.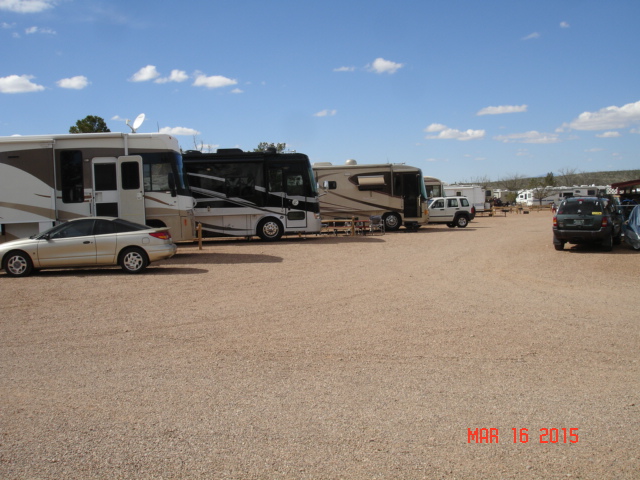 We were all parked in a group in two rows.
Our hosts for this rally were Linda & Tony and Bill & Marilyn.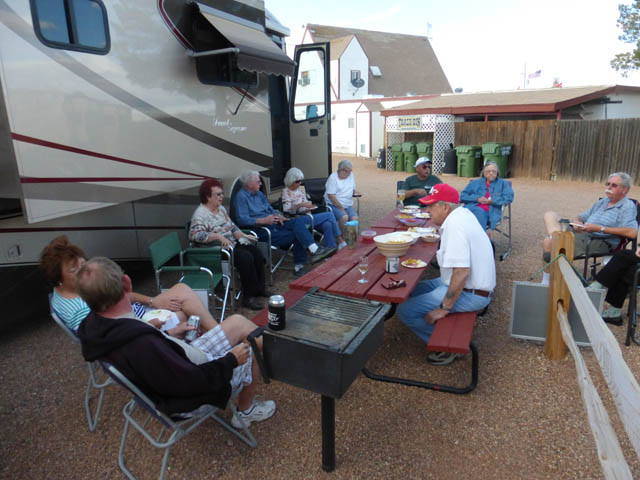 We gathered each day for Happy Hour.
Our meals were in the meeting room in the clubhouse.
Shirley brought some beautiful dafodils from her garden. As Tuesday was St. Pactrick's day, the
decorations were great.
For our St. Patty's dinner, April and Skip showed up appropriately dressed, she in her
lucky shirt, and he in his green "tuxedo", and their nifty hats!
Downtown Tombstone
The city of Tombstone is an interesting, historic town.
This is the courthouse.
Oh Oh! It looks like trouble may be brewing!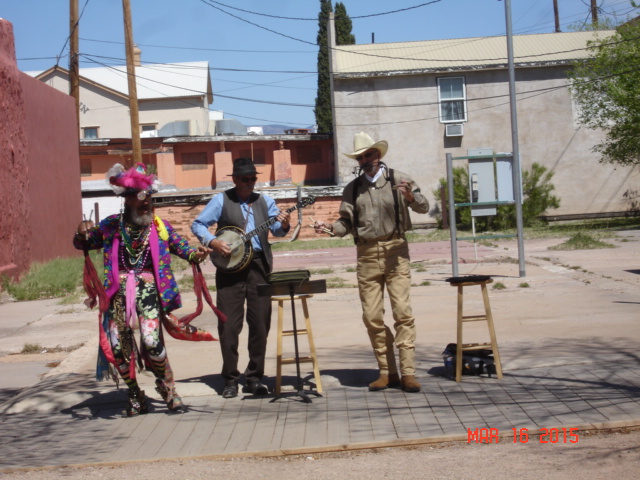 The people watching was great! Here are some street performers.
The Wells Fargo stage was constantly giving people rides.
We saw this beautifully restored 1919 Nash parked at the curb.
The Longhorn Restaurant and the Crystal Palace are among the historical buildings in town.
This saloon was named after Big Nose Kate. She was purportedly the first prostitute in town, but
her main claim to fame was that she was Doc Holliday's girlfriend.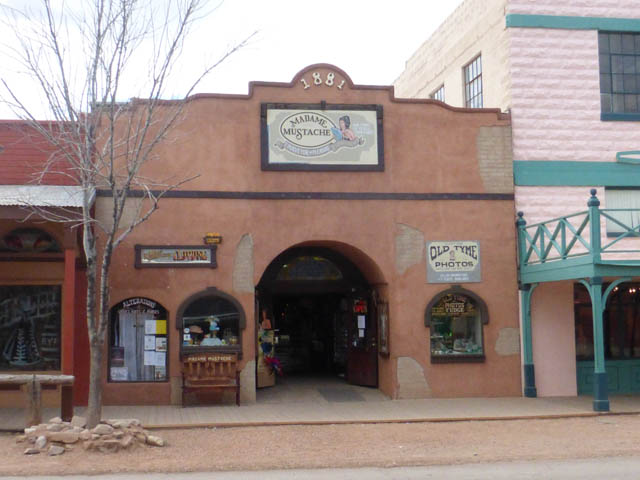 Eleanore Dumont, better known as Madame Mustache moved to Tombstone when the California gold
rush faded out. She featured gambling and girls.
Bisbee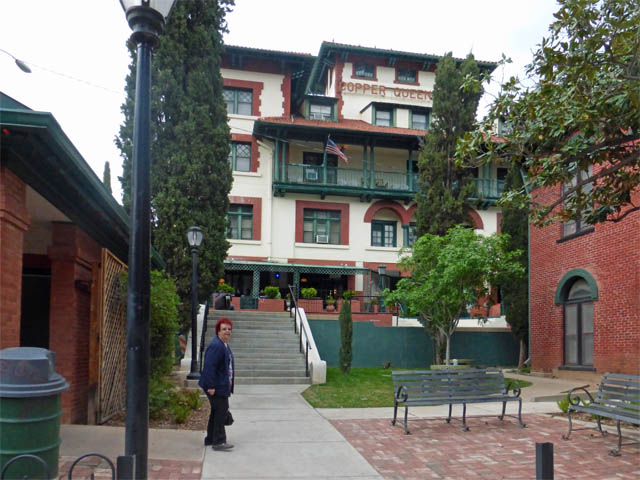 Several of us took a side trip to nearby Bisbee. Here Rosemarie poses in front of
the famous Copper Queen Hotel.
In front of the Copper Queen, there was this restored mine train.
Dinner at the Depot
On our final night we went out to dinner at the Depot. The food was good and the prices
were reasonable.
We are awaiting our food at the Depot Restaurant.
Marilyn, Shirley, and Dick took these pictures