SCRR at Laughlin, NV 10/11 - 10/15/2015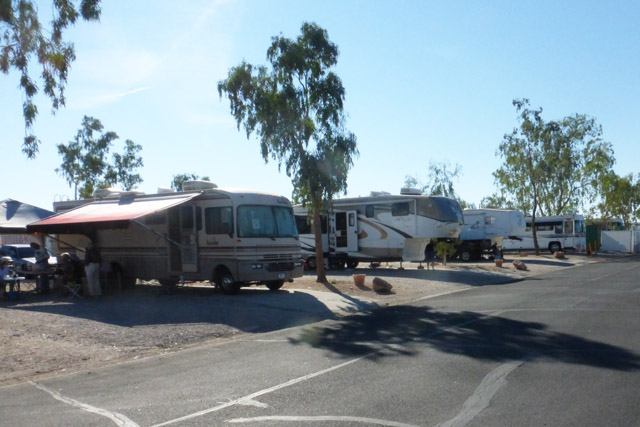 This is the area where we camped. We were all in the same area, but not really together. We had to walk from
3 to 6 spaces to get to our activity center at the Papera's coach.




We are enjoying breakfast. Al had his wonderful shade canopy which really helped in the 100+ temperatures. Between their coach and the canopy, we could
usually find a place to sit in the shade..




During one of our happy hour sessions, our mascot, the Roadrunner, came to visit.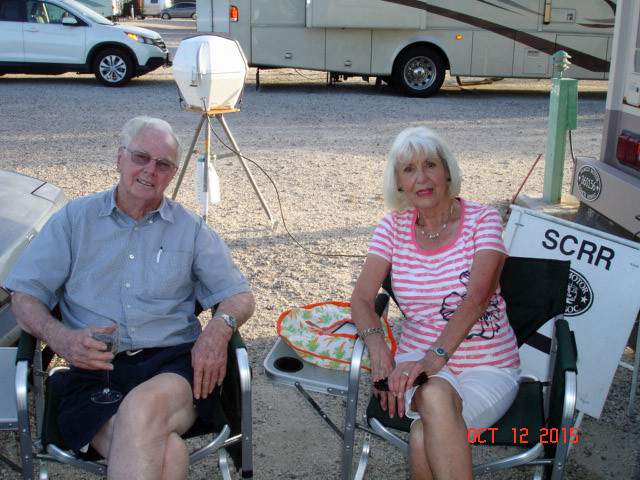 Anais and Ed, and Bill and Marilyn pose for photos.




Our hosts Al and Shirley pose for a picture. Win and Phyllis were supposed to be the co-hosts,
but a medical emergency prevented them from coming.




Joyce and Larey and Rosemarie and Dick also pose.




The bowling alley was much more colorful than the ones I remember 50 years ago.




Shirley and Rosemarie show their expertise bowling. By the second game, Shirley had regained enough of her prior expertise to finish the second game
with 2 strikes and a 9! Bad news for the guys, as it was the guys vs. the gals!




We had a "peanut gallery" watching us and laughing! Laugh all you want, at least we were brave enough to try it!




Al and Dick show off their superb form!




The scoreboards started out as a total mystery to us: the last time any of us bowled we used pencil and paper.
We finally figured out that it was telling us who was to bowl on which lane. The first game, the guys bowled on the right
and the gals on the left lane. The scoring as shown above was a total jumble. By the second game we had it figured
out and the scores appeared right.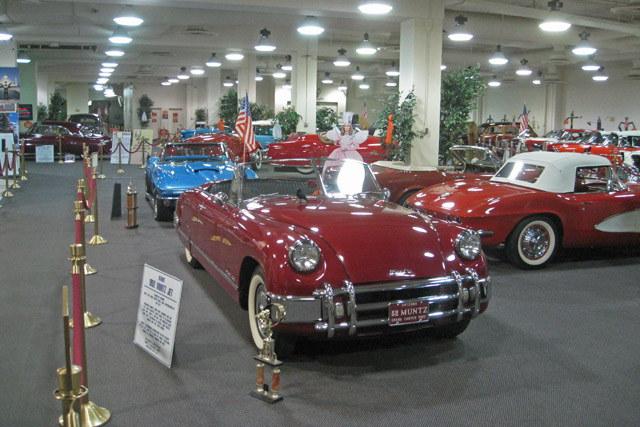 Some of us went to the Classic Car Exhibit. They had some beautiful cars!




A Studebaker Avanti like the one on the left was driven by Andy Granatelli on a closed course at an average speed of 170.8 MPH.. The '56 Buick Century on
the right belongs to the museum curator who is a good friend of billionaire Don Laughlin, owner of the casino.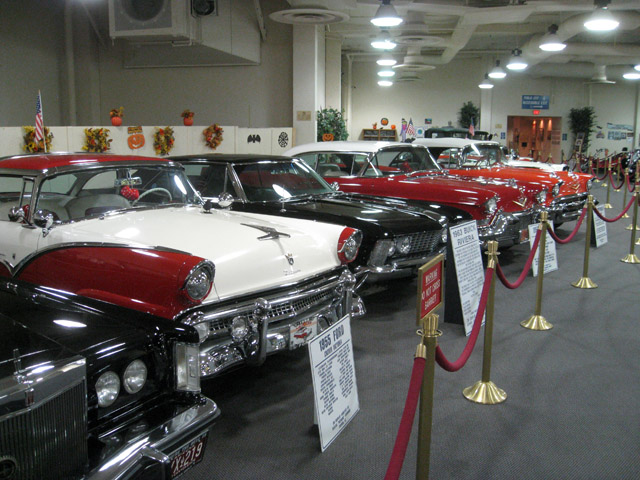 Many of the cars were popular during the time we were first getting interested in cars.









These pictures were taken by Marilyn and Dick