Rally at Pleasant Harbor RV Resort, October 14 to 17, 2014
We are parked overlooking the lake and the marina.
Looking down at the marina. The restaurant where we had our last night's
dinner is down here.
There is a nice covered area which includes a water tap and electrical outlets.
Breakfast was delicious!
Marvin and Carol at the marina restaurant.
Shirley and Al
Phyllis and Win
Kelly and Ken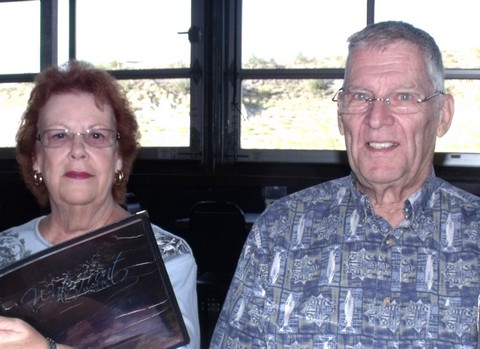 Rosemarie and Dick
Linda and Tony
We are all awaiting our dinners. They were delicious!
Our waitress comes running out with Al's forgotten hat.
Here she poses with Al after delivering his hat.
It was right at sunset as we left the marina. We had a shuttle service using 6 place
golf carts take us right from our rigs to the restaurant and back.
The sunsets were spectacular!
Ditto!
Double Ditto!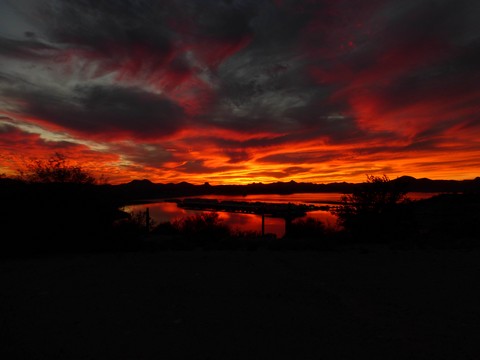 It looked like the sky was on fire!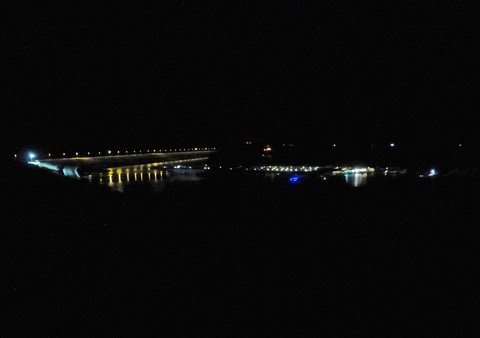 The view after dark was also beautiful!
These pictures were taken by Shirley and Dick