We had a very nice area to congregate and to eat.
We are eating a delicious salad potluck dinner.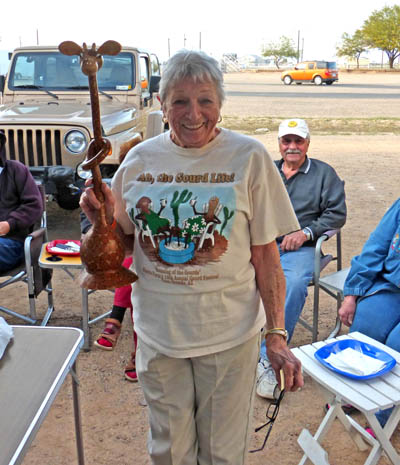 Shirley is thrilled with the gourd giraffe her nephew bought her.
Mary, Allan, and Jessica are very happy. I'm not so sure about Al and Shirley.
We are eating a host provided spaghetti dinner, and all the fixens.
As we pass through the line, the food is making our mouths water.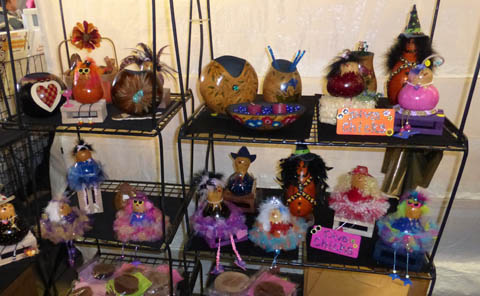 The gourd displays were truly amazing.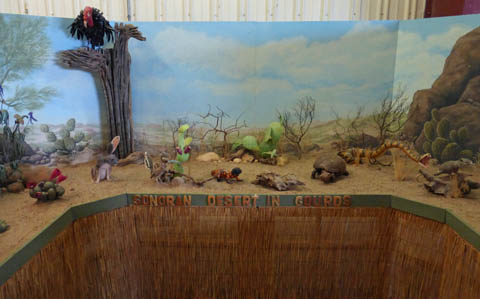 Here is a Sonoran Desert diorama done entirely with gourds.
A variety of gourd ladies
Gourd masks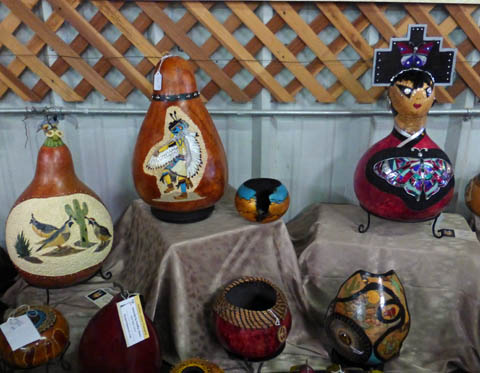 The artistry is endless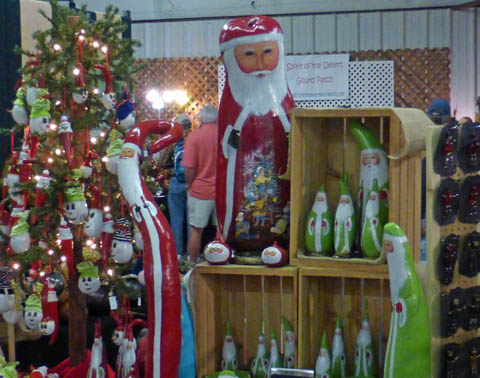 Santa's anyone?
You can own the bowl on the left for $1000.
I'm not sure what these are, but I like them!
The exhibit hall was packed!
The eagle is beautiful, and only $650, the tiger bowl is $1000.
I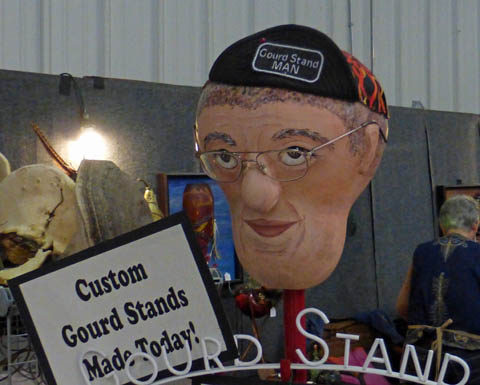 Mr. Gourdhead, er Mr. Gourd Stand is really neat.
Wuertz Farms had a very large display of dried gourds for sale. They had many,
many types. Wuertz sponsored the gourd festival.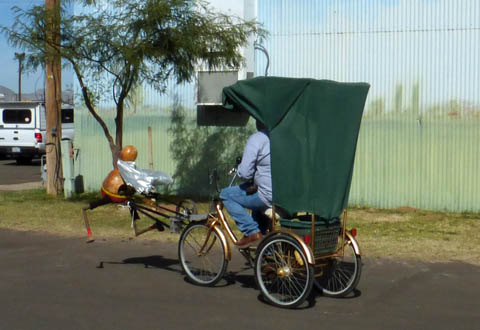 This tricycle was constantly riding around the grounds with the little gourd man
kicking his little legs back and forth trying to keep up.
Here is Lady Gourdiva on the left and Gourd Washington on the right.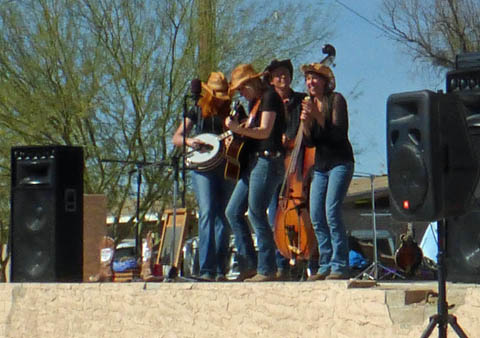 There was a constant series of concerts on the stage. Here we see "Just for Mama"
a bluegrass group from Prescott. Actually they are now more widespread than that
as one daughter is in college in Tennessee and the other in Idaho. They came
back together for the festival.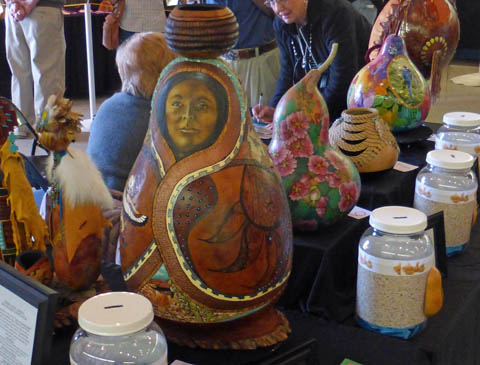 The other display of gourd art was in the competition building. There were gourds
in many categories ranging from young children to the Master class.
The varieties are endless and they are so beautiful.
The artistic rendering of the big cats on this gourd is really beautiful.
Dick and Phyllis took these pictures.